Make Smarter Business Decisions
Change for the better doesn't always come from one major change, rather many little changes. With CoreLogic's Symbility Analytics Services you have a partner to help you understand your claims business from a zoomed-in perspective and enables you to find those small changes that will help improve efficiency and create savings opportunities.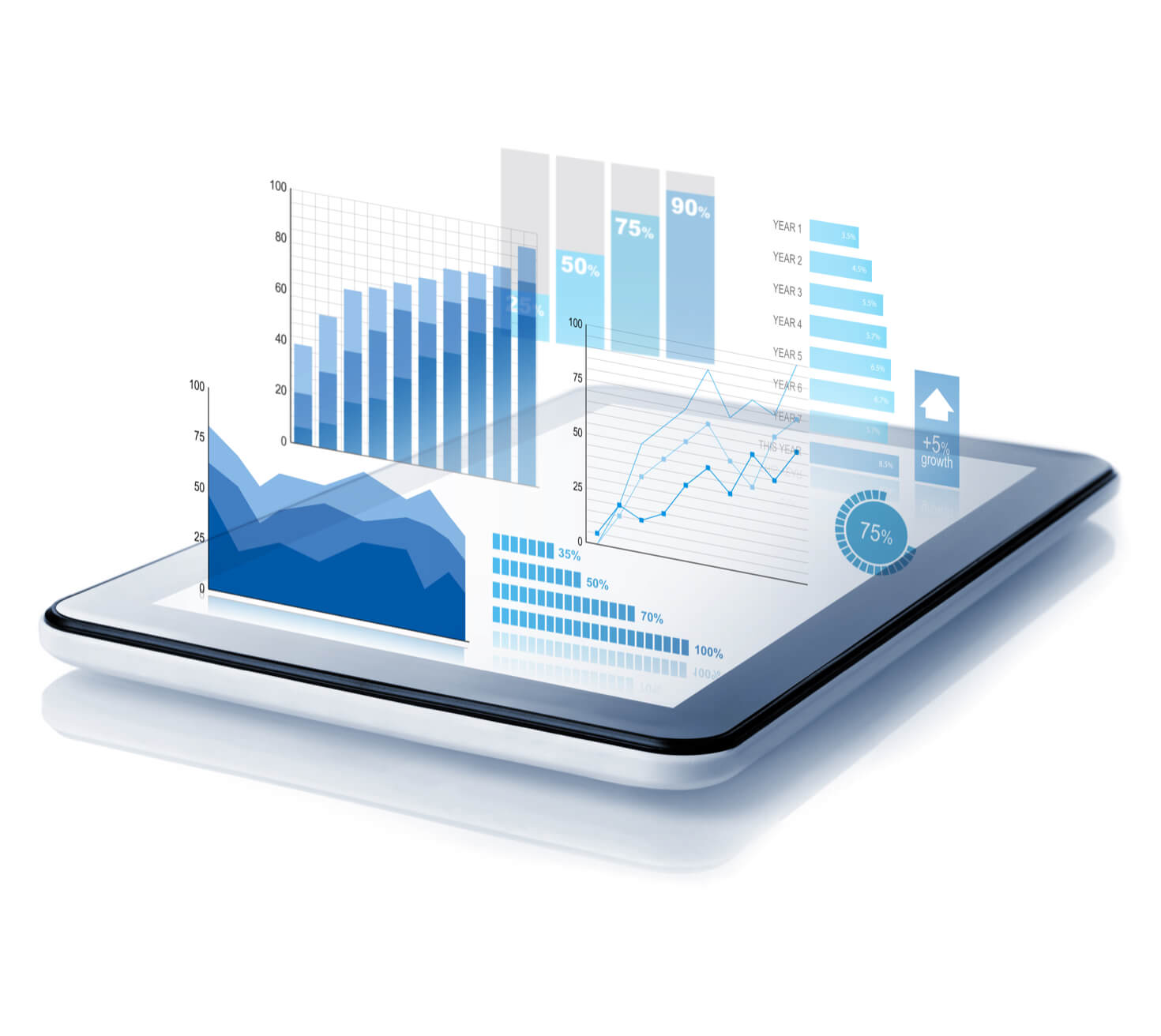 From self-service to partial and full claims data analytics consulting services, we have options that suit your needs:
Self-service Options
Report Builder
Create your own reports based on various aspects of your insurance claims process directly inside CoreLogic's Symbility Platform products. Report Builder will allow you to look at your own data for insights that can help you to make smart business decisions. Through the ability to create multiple chart styles and run several reports at once Report Builder will allow companies to incrementally improve their overall business.
Business Intelligence
A self-serve business intelligence module, powered by Logi Analytics, embedded directly in CoreLogic's Symbility Claims Connect product. With customizable dashboards, insurers will quickly be able to see what needs attention in their claims process. Investigate root causes with interactive template reports and monitor progress using industry trends, unique CoreLogic property data, and data mining capabilities.
Consulting Services
Analytics Services
CoreLogic's Symbility Analytics Services consist of a highly experienced team of analytic experts who can perform an array of professional analytics services either for or in tandem with insurance providers. The expertise of this team will help to identify possible issues and work with you to come up with and test solutions that can improve times, efficiency, and costs throughout your claims process.
Optimizing Your Company's Performance
CoreLogic's Continuous Improvement Process is our proven method to track and tweak an insurance company's claims performance as the months and years go by via a continuous improvement process. This process is recommended for any company using Symbility Analytics whether through self-serve solutions or professional services.
For more information, see our larger framework.
Quality Success
Identify and Reinforce Strong Adjuster Behaviors & Performance
Evaulate Challenges
Identify New Opportunities
Ad Hoc Work/Dive Deep Into the Data
Identify Changes
Complete Baseline Study
Clarify Best Practices
Prioritize and Plan for Change
Measure Impact to Change
Analyze Repair Estimate Data
Performance Industry Comparison
Quantify Degree of Financial Variance
Calculate Financial Impact
Initiate Change
Communicate Need for Change
Create Sense of Urgency
Educate and Train
Mobilize Commitment to Change
Cost
Efficiency