Watch How Claims Connect Works
Your Communication Hub To Manage Claims Workflows
A single platform where all the information needed to resolve a claim can be stored and used
Everyone working on a claim can access the information they need no matter where they are
No more disparate systems
Keep everyone informed and up-to-date
Supercharge Your Claims Workflow With Claims Connect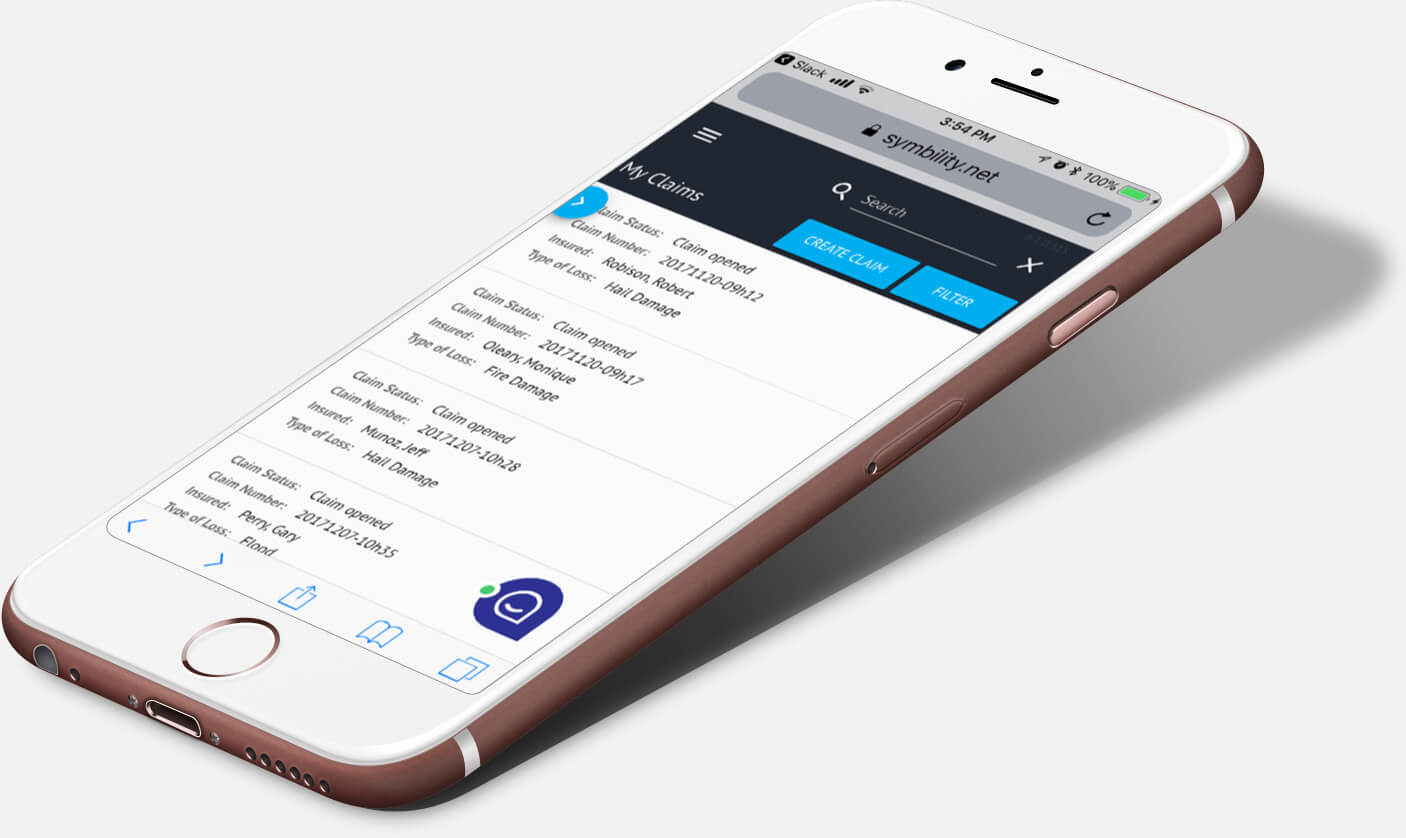 Support Your Policyholders From Anywhere, At Anytime
Claims Connect can now be accessed on any device, in any browser, and still provides the user with the same great easy-to-use and understandable interface. With Claims Connect you can access the information you need where you need it most, making claims easier to resolve for your team and faster for your policyholders.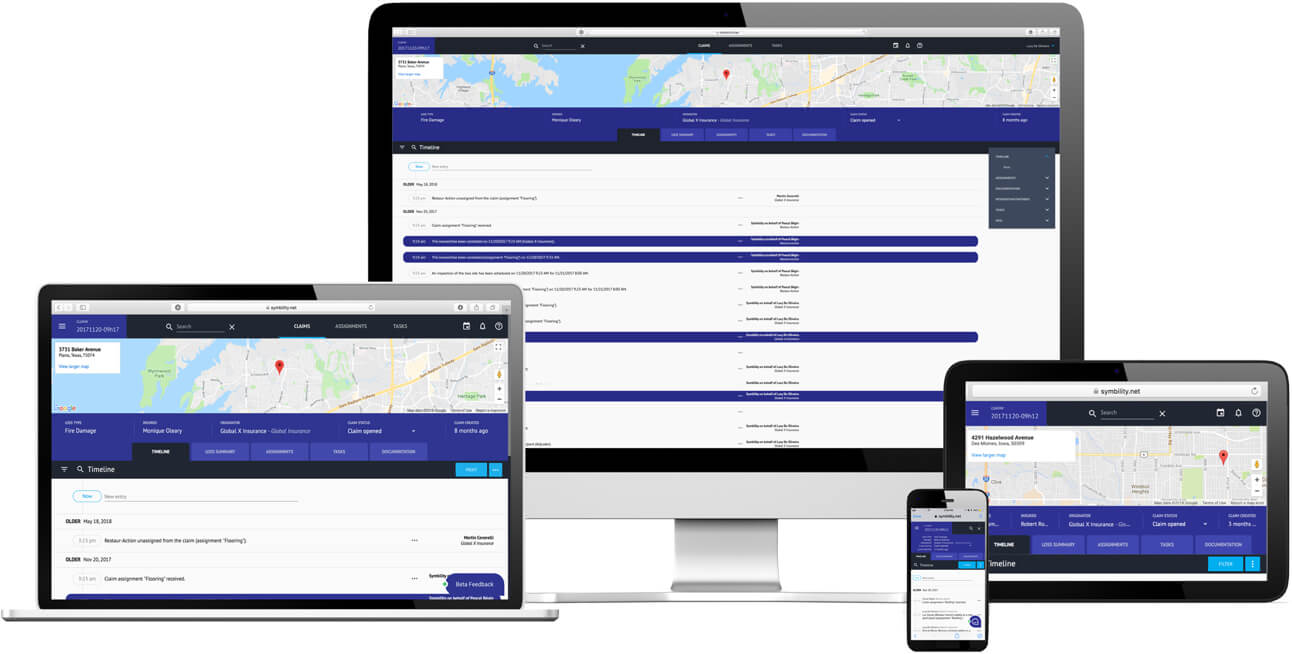 Features
Claims Connect makes the claims process easier and more efficient than it's ever been
Everything You Need In One Place
All the important work you need to accomplish can be done directly inside of Claims Connect. No more switching between different software to edit and review estimates. Create estimates or make changes right within Claims Connect and it automatically syncs so that everyone can see the changes instantly.
Easily Keep Everyone Informed
The all new Timeline view allows you to view the full progression of work or filter down to specific actions that have already been taken, so that everyone working on the claim can always be on the same page.
Contextual Quick Actions On Claims
Quick actions can now easily be taken using "Blades", panels that slide out from the side of a screen with actions that are contextual to the information you are viewing at the time. Quick actions with Blades can remove up to 5 steps from the previous process.
Notifications That Help You Get More Accomplished Instead Of Distracting You
An all new take on in-app notifications allows you to see and do more. An all new inbox allows you to keep, search, and filter notifications until you no longer need them. As well, a new flagging feature lets you turn important notifications into a personal to-do list that's easily accessible at any time.
Easy Integration With All Your Software Partners
Claims Connect makes it simple to work with all your software and data partners. An open API allows you to bring data from your partners, like aerial roof reports, 3D measurement tools, weather, or material identification data, and easily integrate them into your claims workflow. Over 50 integrations with industry-leading providers are ready to be switched on immediately, or use the Claims Connect open API to connect others.
Easy-To-Use Intuitive User Interface
Claims Connect is all about making the claims workflow easier for everyone involved. If everyone servicing a claim can enter, find, and use the information they need easily, claims get resolved faster and policyholders can get their lives back to normal quicker.
Learn more and get a demo of Claims Connect